A Childcare Industry
High Flyer Modified Her
Childhood Bad Habits
In this podcast, Priscilla Farry looks back on her childhood, the bad eating habits she formed in high school, which subsequently impacted her weight in her adult life. Priscilla talks about gaining weight post-pregnancy with her first child, and not being able to maintain a healthy lifestyle with a busy and demanding job within the childcare industry.

Having experienced a series of unfortunate events, Priscilla made the decision to turn her life around by approaching WeightLoss Solutions Australia and here she is on the Wellness Warriors Podcast to share her transformation journey with us in the most vulnerable and authentic way.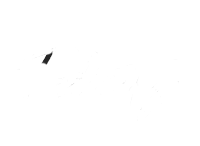 CHECK OUT THIS EPISODE ON THE WELLNESS WARRIORS PODCAST
Show Notes:
3:21 – Hiding behind a facade as the funny friend from a young age, Priscilla shares the reasons why she did that, and the long-lasting impact it had on her self image and self-worth,
5:23 – Like many teens her age, Priscilla adopted an unhealthy junk food eating, partying and drinking lifestyle.
9:01 – Priscilla opens up about her post-pregnancy weight gain, eating whilst sleepwalking, and the bad eating habits she developed in Grade 8.
21:32 – As she reached her early twenties, Priscilla found herself withdrawing from her friends and avoiding activities.
24:51 – Shocked from seeing how she looked like in a photo her partner had taken of her, Priscilla made a New Year's resolution to get fit and healthy but had some minor setbacks.
35:08 – Once she realised she needed help, Priscilla reached out to WeightLoss Solutions Australia and made a decision to change her life.