Author & Mother Kaz Dalton's Journey of Writing Her Sell Out Book, A Boy Named Bear
In this uplifting episode with #WeightLossWarrior Kaz Dalton, we dived into the epic milestones she has achieved post-bariatric surgery, from improving her relationship with her husband, to successfully conceiving her first child and starting her own business. Like many of the weight loss stories we have uncovered, Kaz too made the life-changing decision to undergo gastric sleeve surgery after learning about her infertility following her diagnosis with polycystic ovaries syndrome (PCOS). 18 months later, she successfully lost a massive 45kg and within 5 months of maintaining her weight, she finally fell pregnant on her first try post-bariatric surgery. This raw and deeply genuine conversation led us to break down the difference between the benefits and the stigmas of weight loss surgery.
This year (2021) marks 4 years since we met Kaz Dalton, who now runs her own business with an online store, happily pursuing her passion in interior design and styling. She has also written and published two children's books, with one title inspired by her son, Bear, who was diagnosed with autism spectrum disorder (ASD). This book "A Boy Named Bear" (currently sold out) presents life through the eyes of an autistic child, with the goal to remind kids that they are all different and are all perfect.
To pre-order a copy of "A Boy Named Bear" visit https://www.kazdalton.com/product-page/a-boy-named-bear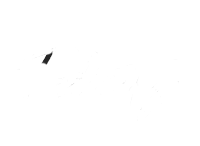 CHECK OUT THIS EPISODE ON THE WELLNESS WARRIORS PODCAST
Show Notes:
Felicity: What was life like for you growing up and where do you think some of those foundation behaviours may have resulted in an issue for you?
1:17 – When you're a triplet, there is always that sort of competitive nature to what you do, but there's also the, "I want to do the same as what my sisters are doing". Growing up with a single mother, food was always comforting for us and we ate what we had, in a generation that was told to finish off our plates, and being competitive with my sisters, we made sure we did. Once we got to school, the other kids started to comment on our weight, but since the three of us were going through it together, we were able to brush it off and support one another, which made it easy to get out of control as we had nobody to tell us our health was a problem.
Felicity: What would you want to see for your own child now?
3:53 – I have confidence that society has a better grasp on bullying, but then there is cyberbullying. My son is four and he's on the spectrum, suffering from autism spectrum disorder (ASD) he is also predisposed to weight gain from both his parents' genetics, so I am worried about bullying for him. From what I've learnt growing up, I'm teaching my son healthy eating habits.
Felicity: After grade four or five, when you were starting to notice the way you were perceived in school, what happened from there on?
5:08 – Growing up, my sisters and I just kept getting bigger and bigger. Our school was very focused on sports, which we always failed at but didn't care because we excelled at English and drama. It wasn't until grade 11, that our mother could see that personality wise, we were getting lumped together, so she decided to split us up between different schools. From there we started to develop our own character but I was also able to see that I had an issue with my weight. So I took up ballet and basketball which aided in some weight loss. I also changed my eating habits by consuming smaller portions. It wasn't until I left high school and joined the workforce that my old eating habits of consuming something quick whilst finishing off my plate returned. I decided to consider bariatric surgery as I realised I couldn't control my portion sizes.
Felicity: If you feel like you're never satiated and you constantly got that issue with hunger, weight loss surgery works from that perspective.
7:28 – The first two weeks on the post-surgery diet was the best for me because it made me realise how much the hunger was in my head. It was hard, I even cried on day 3, but after 15 days I had lost 7kg and really started to notice how much I actually thought about food and when my next meal was. I'm now 6 years post-op, and I still have my days where I want to eat my feelings, but I have a buffer that I stick to, so if I gain that extra 4kg, I go back to the start of the pre-op diet. From my perception, weight loss surgery can change how much food you can consume but it's hard to change the way you think about food.
Felicity: When you got to the point where you were ready to think about weight loss surgery, what were some of the most important things that you were looking to achieve?
9:59 – I've always been fairly confident, because I always thought that my personality would make up for where I lacked in my looks, so having weight loss surgery was never a superficial concept for me. For me, it was because I was unable to conceive for over four years and was diagnosed with Polycystic Ovaries Syndrome (PCOS). We considered In Vitro Fertilisation (IVF) but there is always a chance that it won't work, so I'd rather invest that money into my health and hope that could correct some of the issues I had. After losing a massive 45kg 18 months post-surgery, and successfully maintaining that for a further 5 months, I finally fell pregnant on my first try.
Felicity: Do you notice a big difference in your day to day wellbeing now?
13:26 – First thing I noticed was an issue with my knees, and as I started to lose weight I felt that huge burden off them and they didn't creek anymore. The biggest change for me was my sleeping pattern as I used to wake up tired all the time, I couldn't wake up early in the morning and always felt sluggish.
Felicity: Your nutritional intake would have changed at the same time, so you would have been consuming foods that are fuelling your body better?
14:38 – I'm big on salads! For me now, I have that satisfaction of the mind when I see a big salad and I know it's good for me. Since weight loss surgery, I've also had to up my supplement intake, especially with iron as my family suffer from anaemia.
Felicity: Let's talk a little bit about your career journey.
15:57 – I worked for men's magazines for about 10 years in sales and marketing which I loved, but when I had my son, Bear, I moved from full time to contract work which I still do now. With my past experience and new life as inspiration, I have also written two children's books and just launched an online homewares store.
Felicity: Let's talk about the books, the first one I think was inspired by your beautiful dog?
16:58 – With my history of working in publishing, I thought why not. Growing up, I always loved Dr Seuss, and inspired by my two French Bulldogs, I wrote my first book "I Just Came to See Your Dog" in the style of rhyming and literation to help kids learn to read.
Felicity: Your second book was inspired by your beautiful son Bear?
18:16 – When Bear was about 17 months old we noticed some changes in him. He wasn't engaging as much, he didn't crawl until he was 11 and half months and didn't walk until he was 18 months old. We knew in our hearts something wasn't quite right, and by 20 months he was diagnosed with autism spectrum disorder (ASD) category 2. For Bear, his biggest struggles are communication and awareness, but he also has Savant Syndrome which makes him extremely intelligent so he won't have a problem there, but he will definitely struggle when it comes to the social side of things. As a social butterfly myself, I didn't want it to be hard for him, and it was my husband who suggested that I write about it, which turned out to be good therapy for me. "A Boy Named Bear" is about the life through the eyes of an autistic child and how he sees the world differently. I always struggled to find appropriate books on autism for children as they were always based around something "strange" when for me they're actually amazing. So I wanted this book to remind children with autism that everybody is different, and everyone is perfect the way they are.
Felicity: Do you feel as though there are a lot more diagnoses of children on the spectrum? 
21:35 – We certainly know more about it now, there are some great Paediatric Urologists around now, but unfortunately I don't think we'll ever fully understand autism. My husband has Attention Deficit Hyperactivity Disorder (ADHD) which is classified as being on the spectrum also, and thanks to Bear he was able to learn more about his own condition and how to handle it. I find there are more diagnoses because there is more understanding from mild to extreme cases. It wasn't until I had Bear that I wanted to find out more, so I'm learning every day.
Felicity: Therefore being limited with the potential for falling pregnant actually led you to the surgical path for weight loss?
25:12 – I could have easily spent the money on In Vitro Fertilization (IVF) but there are no guarantees, so to me, I'd rather spend the money from my super on my health. The decision to have the surgery was mainly for my health, I was taking Metformin for insulin resistance which is very common with Polycystic Ovaries Syndrome (PCOS) several months post weight loss surgery I didn't need it anymore and haven't been on it since.
Felicity: What do your sisters think?
26:05 – All three of us have had different journeys. One lives in America working for Sony so she is under the spotlight, she was the first to lose weight back in high school when we split up and has been able to maintain that since then. My other sister has gone from the biggest of big to the smallest of small, but she is more determined to lose weight through lifestyle change, believing that exercise is just as nourishing for her mind and body. They are both very supportive of my decision to undergo surgery, always having my back, even when people make comments like I had taken the easy way out.
Felicity: That's just a lot to do with breaking down the stigma because for a long time, people used to see this [bariatric surgery] as the easy way out and it's not. 
27:39 –  People don't realise that it is major surgery with a long-term commitment. For me, because it was an investment, it made me respect it so much more. I co-funded with my super because if I hadn't had the surgery, I wouldn't have survived long enough to be able to spend the money. 
Felicity: Back to your career, you've now just launched this beautiful new online shop. So that's your creative personality coming out in home decor and things like that. Where did that idea come from?
30:58 – I've always worked from home, so I created a place that I loved being in. This business has been 6 months in the making, but styling and design has always been a big passion of mine. With having autistic child, they don't always have the best sleep, and once they wake up there is no getting them back to sleep. For a while there, Bear was getting up regularly at 1 AM, so eventually, I had no choice but to resign when I was only getting about 30 hours of sleep a week.
Felicity: What does wellness mean to you?
33:12 – For me, wellness is a state of being and asking for help, especially when it comes to those dealing with mental health and overweight issues, as we struggle in silence and try to manage it on our own