Dive Into The World of Bariatrics with WLSA Bariatric Surgeon,
Dr. Reza Adib
Join me as I delve into the world of bariatric surgeries with renowned WLSA Laparoscopic Surgeon, Dr. Reza Adib. Dr. Adib has studied across Australia, England, Scotland, France, and Austria, and to date, he has performed over 4000 weight loss procedures.
In this interview, we talked about the changes in the perception of obesity both within the medical community and the wider public, the advancement of bariatric intervention surgery, the award-wining multidisciplinary team at WeightLoss Solutions Australia that works tirelessly to support the #WellnessWarriors on their journey, and thus became the leading weight loss clinic in Australia, and more.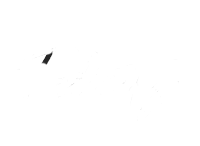 CHECK OUT THIS EPISODE ON THE WELLNESS WARRIORS PODCAST
Show Notes:
1:49 – Get to know Dr. Reza Adib and his extensive knowledge about bariatric surgery from years of training and experiences.
04:20 – The changing perception of the medical community in recognising that obesity is a disease and how it is much more than just surgery that is required for lasting results.
6:30 – Social media and communities created online have contributed to expanding the knowledge patients are exposed to, enabling them to have more conversations through sharing their personal experiences.
9:20 – We break down the numbers surrounding obesity as morbid obesity statistics continue to grow with over 1 million people with BMI more than 40, who are eligible and ready to have operations, yet out of 50, 49 are still missing out.
11:12 – How the technological advancement around bariatric intervention surgery, from the equipment to the trained staff, the care of patients from pre to post procedures has evolved in the past 20 years.
15:05 – The importance of having a multidisciplinary team to support patients throughout their journey, a proprietary method that has led WLSA to become the pioneer of the weight management industry in Australia.
17:59 – Dr. Reza Adib talks the talk and walks the walk – he shares how he keeps active and fit by participating in the Gold Coast Marathon, triathlons, and cycling 40kms with his children around the Brisbane River.
25:12 – A work-life balance is important, no matter what field you work in and Dr. Reza Adib describes how grateful he is to have found that balance and is able to influence his children, inspired daily by the work he does.
27:20 – A well-trained team and well-informed patients have created a smooth operation from the first consultation, to the operating room and post-surgery. Some describing it as "an orchestra, everyone's playing their instrument"
30:29 – Dr. Adib's vision for the future and his forecast on the direction of bariatric procedures 10 years from now and beyond.
36:14 – Wellness comes in many forms, Dr. Adib describes exactly what wellness means to him.