Connecting with Ourselves to be Present & Find Purpose
On the surface, Alan has lived a few lives. He has lived in the Himalayas; led a team, designing and building an eco-resort on Ambergris Caye, Belize; he has been a CEO of some of Australia's most awarded marketing agencies and as a consultant and advisor helping some of the world's most recognisable brands and businesses find growth in a world and in markets where change is the only constant. Beneath the surface, Alan's life is directed by two of his guiding principles, to live present and to live a life of purpose.
In this eye-opening episode, Alan shares his journey towards discovering the importance of presence and how that collates with life, work and living in a pandemic, and discover the depth of connection we can feel through everything around us that allows for a more fulfilling and enriched life.
To see more about Alan, partake in his 10 Day of Presence program, or read one of his books, visit www.alanriva.com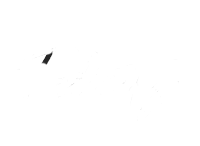 CHECK OUT THIS EPISODE ON THE WELLNESS WARRIORS PODCAST
Show Notes:
02:00 – Finding presence in the deep nature of Himalayas mountains
Leaving everything behind, Alan decided to live in the deep nature of the Himalayas mountains, finding presence. His connection with culture and people had long started since his childhood, travelling and living through many places that were eye-opening for Alan.
10:20 – A fulfilling and enriched life through the state of presence
Alan explains what it means to be present and the depth of connection we can feel through everything around us, allowing for a more fulfilling and enriched life.
12:11 – Building workplace culture of connectedness and cohesiveness
In the busyness of the business world, Alan expresses the importance of being present at work which will help the organisation build cultures that are more connected, more cohesive, more collaborative, and just cared for each other.
15:01 – COVID-19 is a magnifying glass for our existing challenges
Alan shares his views on what he has seen as the challenges we face. As the level of connection has dropped due to the pandemic, corporates will need to increase the support for their employees better because individually, we are shifting and going through a lot. 
19:37 – 10 Days Of Presence with Alan Riva
Wanting to help people shift from a negative state of mind to becoming more present, Alan created a 10 Days Of Presence program. His program aims to guide people into what presence means and how they can apply that to all areas of life, deepening their self-awareness to habits that get them to the optimal state of mind. 
26:01 – Corporate coaching through a deeper personal purpose
Through his coaching in the corporate world, Alan explains how having a deeper purpose is important for the organisation. Ultimately, the shared vision can be achieved when there is a sense of fulfilment internally for individuals first. 
31:29 – The scribbles of a dream evolved into the book – Jars Of Dreams
Alan's book Jars Of Dreams was written in a very organic process. Alan vividly explains how the dream he didn't want to forget in the Himalayas began to be a part of his reality, allowing him to channel the story creatively through the flow of observation. 
40:04 – What wellness means to Alan Riva
To Alan, wellness is our ability to fill our own cup, our internal state. If we are able to give out to others while also giving to ourselves fully, then we are at a state of optimum wellness.