The Most Impactful Podcast Moments of 2021
We've had so many inspiring and wonderful guests throughout 2021. This episode brings you impactful moments offering you great insights into many different areas of life and wellness. We've had conversations around food, mindfulness, connection, parenting, menopause, fertility and many more that offer techniques to improve the quality of our life.
We've also had many of our patients from Weightloss Solution Australia joining our podcast, sharing their inspiring weight loss journey and what led them to find the right solution for them that had completely transformed their lives.
Watch this compilation to get you motivated for the good changes you can make this year!
We look forward to bringing you many more inspiring conversations in 2022.
Check out all episodes here: https://www.felicitycohen.com/wellness-warriors/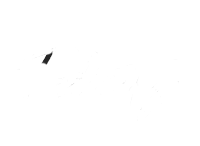 CHECK OUT THIS EPISODE ON THE WELLNESS WARRIORS PODCAST
Show notes:
02:26 – Chef Mark Normoyle on Food Waste and The Future of Sustainability
05:12 – Heidi Rogers on Building Resilience in Children Through Connection
08:45 – Alan River on Finding Purpose Through Being Present
11:36 – Elaine Harvey on Sleep and Self-Care for Mums
12:40 – Andrew Morello on Business and Wellness Culture
15:58 – Steve Ball on Breaking The Generational Cycle to Become A Healthier Dad
18:47 – Angela Counsel on Seeing Menopause as An Opportunity for Change
20:39 – Tom Cronin on Controlling Disempowering Emotions and Become Sovereign
22:26 – Richard Smedley on Losing a Loved One Due to Delayed Weight Solution
23:47 – Melo Calarco on Reliving Stressful Moment with Mindful Breaths
26:40 – Gabriela Rosa on Improving Fertility with The Mind and Habits