Female Leadership Driven Through
Purpose & People
Over 33 years, Graziella Thake, CEO of The Optimisation Hub, has worked across multiple industries for 26 multinationals. Combining her expertise, she is now offering a world-first full curriculum of transitional development programs for sportspeople at every level, focusing on improving the mental health needs in the industry.
Through reflections of multi-facets of her life in this episode, Graziella Thake gives us insights into what makes each of us a human being, with the intention that others would see the unique offering they can provide to the world. Her strong urge to help the world from a very early age has taken her down many paths that have been eye-opening for her.
Her people-first lifelong attitude has been proven through her experiences, earning her a reputation for a sought-after ground-breaking leader. Graziella is a well-respected speaker, project and program lead for highly skilled operational risk environments using her training systems for risk prevention strategies for teams and professionals in specialist industries.
Check out The Optimisation Hub for solutions to increase identity resilience, balance and focus for high performance athletes: https://theoptimisationhub.com/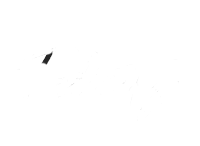 CHECK OUT THIS EPISODE ON THE WELLNESS WARRIORS PODCAST
Show Notes:
01:07 – The experience of moving home and frequent travels as a child.
Graziella shares the richness of the history of the Malta heritage and the deep-rooted connection with the land she walks on. Her diverse backgrounds and travel experiences from a very young age have shaped who she is today.
06:11 – How Graziella's upbringing connects her with the practice of meditation.
Her interest in meditation practice came naturally to her from a very young age due to being raised in a mindful household. This has sparked her fascination with neurological input.
07:39 – The venture into forensic psychology, maximum-security jail & more
Graziella's drive in life has always been about humanity. Her upbringing helped her understand the different polarities of the world's population and motivated her to do something of value.
Graziella shares her extensive journey to achieve that through different industries she has worked in throughout her life. From modelling, she volunteered in the community, public speaking for big conventions and corporations, working alongside sportspeople, and to her work in a maximum-security jail.
27:50 – Graziella's expansive skills & extensive experiences led her to create the Optimisation Hub
She got very invested in leadership and community work. And sports work has always been beside those things along the way.
Graziella recognises the importance of mental health within the sports community and decided to use what she has learned through her diverse journey to build the programs. Here, Graziella shares insights into the industry's nature and why she wants to provide mental resilience and agility skills for those young athletes.
39:46 – Athletes' exit from sports marks a critical career transition
Graziella points out that for athletes to go through a career transition, they need to learn how to self-regulate. That includes making mental and physical adjustments.
48:44- The urgency for mental health in Australia & beyond
Although Graziella cannot travel the world numerous times a year like she usually does before due to Covid, she still works with many countries via online channels daily. This gives her more flexibility and strength to say yes to everything because she recognised the urgency in the current mental health space.
54:09 – Flowing with the demand for community work
Her community work where she volunteers can be quite varied. Grazella's attitude is wherever she is needed, is where she goes.
56:10 – What does wellness mean to Graziella Thake
To Graziella, wellness is a sense of freedom to enjoy everything around her. To be well mean that she's mentally, physically free, and emotionally free to do things.