Melinda Adams: From A Stationary Seamstress To The Ultimate Thrillseeker!
I caught up with #WeightLossWarrior Melinda Adams and talk about how her trajectory in life has changed a million per cent since she began her weight loss journey in 2004 via a gastric band procedure that was the only bariatric solution available at that time. Melinda regained her functional fitness which enabled her to try out different careers to building up a financial property portfolio, to travelling around the world. Ever the avid thrillseeker, Melinda shares her passion for all things adrenaline including white water rafting and jumping out of planes!
A big takeaway for anyone considering bariatric solutions to achieve sustainable weight loss, take a moment to think about this: If in your thirties, you couldn't even walk up a flight of stairs yet in your fifties, you're doing whitewater rafting, that's a massive polarisation between those two points in time.
The lap band weight loss solution and Melinda's 3Ps – Positive, Persistent and Perseverance, has given her the most amazing opportunity to live a full, active and incredible life.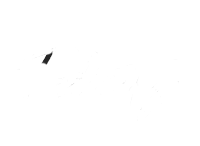 CHECK OUT THIS EPISODE ON THE WELLNESS WARRIORS PODCAST
Show Notes:
1:22 – A surgical weight loss journey that started in 2004, when it was relatively new.
3:20 – Melinda's first milestone achieved was when she went from three to two figures on the weighing scale over the Christmas holidays.
5:53 – Melinda explored different careers in life, from being a seamstress to becoming a Camp Manager & a Heavy Rigid Truck Driver at the mines.
7:40 – On her love of adventure, Melinda experienced from jumping out of planes, to white water rafting down a seven-metre waterfall in New Zealand.
8:51 – Looking back at some of the challenges and obstacles she used to have prior to her weight loss surgery, Melinda shares how she struggled walking upstairs, with the heat, buying new clothes, fitting into a chair at restaurants and travelling.
11:07 – see my notes, use this as one burst of stories!
17:01 – How mindset has impacted Melinda's whole pathway and her direction life post weight loss, from her health, wellbeing and also financial health.
24:17 – Melinda's experience with gastric band surgery back in 2004, that was the only surgical weight loss option available, and how that's turned Melinda's life around for the better.
27:17 – Where will Melinda be in her 50s, 60s, 70s and beyond?