From Survivor to Thriver, A Father's Epic Life Transformation
In this episode, I get deep and personal with single dad, Steve Ball. He's had an incredible weight loss journey and a huge positive change to his health and life since undergoing gastric sleeve surgery and WLSA Lifestyle Modification Program.
Steve talks about his tumultuous childhood, overcoming his substance abuse and eating disorders, all factors that contributed to his obesity, and what finally triggered him to make a permanent change for the better.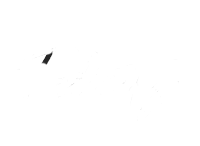 CHECK OUT THIS EPISODE ON THE WELLNESS WARRIORS PODCAST
Show Notes:
2:18 – Steve shares his troublesome and abusive childhood, and talks about the negative coping mechanisms he used as a result of these experiences.
5:25 – After coming to terms with his substance abuse, Steve decided to focus on his academia but found a new vice in the form of food and overeating.
8:38 – Having his 5-year-old son question why Steve couldn't play football with him, was a trigger that made Steve decide to make that life-changing decision and improve his health.
10:17 – Suffering from sleep apnea, Steve wondered if he would wake up the next morning. Stressful jobs and an unhealthy marriage were all drivers for Steve to finally undergo weight loss surgery.
15:22 – Knowing that he needed to set an example for his 4 children, Steve shares with us their active lifestyles, and how he is now able to keep up with them.
19:03 – Being able to accept and deal with his own emotional growth and self-love, Steve shares that he is now in a new relationship.
20:36 – We talk about the impact and experiences that Steve has experienced and how that relates to the work that he is doing as a case manager with Bravehearts.
22:55 – Steve is now exercising regularly, which has had a massive positive impact on his physical and mental health. We discuss how this has changed his mornings and relationships with his children.