Kicking Goals Through Work & Play With AFLW Player Kate Surman.
We explore the inspiring lifestyle and mindset of an Australian Football League Women's player, Kate Surman (nicknamed Spud), who is also a physiotherapist. Kate walks us through how she balances the demanding aspects of her life and gives us insights into what it's like to be a competitive sports team player at AFLW.
In this light-hearted conversation, Kate shows us the possibility of achieving greatness whilst enjoying simple things in life. By having core values, consistency in routines and an optimistic outlook, Kate is kicking her goals and showing up strong for her team as her zesty self, while under high pressure to be in her best shape and performance all year round.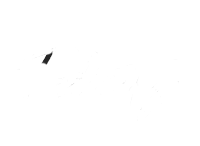 CHECK OUT THIS EPISODE ON THE WELLNESS WARRIORS PODCAST
Show Notes:
01:08 – A day in the life of an AFL woman player.
Kate shares her routine as an AFLW player and the amount of work they put in all year round to play the game.
02:38 – Kate who? It's Spud here.
Widely known as 'Spud' in the field and off the field, Kate tells the funny story about how the nickname kicked off. 
05:23 – Juggling professional football, a full-time physiotherapist career & personal life.
Kate fills us in on how she sustains a full-time job as a physiotherapist, training as a national footballer and balancing her personal life at the same time.
10:08 – The evolution of AFLW since 2017: more young women stepping in & levelling up.
Kate is impressed by the levelling up in talents and skills within the scene. There is an increasing number of women players stepping in to participate. 
18:28 – Actively build on what's available even through the Covid-19 Pandemic.
Kate shares her time during Covid in restrictions with the team, where they focus on culture building. For Kate personally, trust and a sense of family are super important for her team.
27:42 – Kate Surman's philosophy around health & wellbeing.
As a Mexican food lover, Kate expresses that even as a national footballer player, she believes there's no bad food, only bad habits. Being healthy in moderation, muscle building and consistency in training is important as a woman footballer. 
32:28 – Success is trusting in the possibilities.
As she progresses forward in her role, she hopes to "kick some snags" and brings success to her team. 
34:17 – What wellness means to Kate Surman.
Matching her physical and mental health as they are interconnected. Having the right people in her environment and making an effort to help those around her to stay well also contribute to her wellbeing.