One Teacher Changing Lives Through Education, Yoga & Running
Kat Cacavas is an extraordinary woman who is changing lives for the better in rural communities and in our schools. After living in Alice Springs, Kat has found ways of getting the whole indigenous community involved and excited about eating healthier through education and activities. She has also set up a marathon program in Sierra Leone which gives back to the orphanage, with plans to set up the first not-for-profit sports store.
As an African dance teacher, yoga instructor, dietitian and primary school teacher, she has been able to combine all of her skills and experiences by giving back to the community. With her latest project focussing on the rise of childhood overweight and obesity, working with primary schools across Queensland to better educate children, their parents and carers on healthier food choices.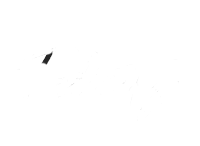 CHECK OUT THIS EPISODE ON THE WELLNESS WARRIORS PODCAST
Show Notes:
1:28 – Kat starts off our conversation by paying respect to the traditional custodians from the Yugambeh speaking country of the Bundjalung nation, past and present. Sharing how she has always been exposed to the awareness of our indigenous communities in Australia which is now reflected in her work. Expressing her privilege of being able to work with lots of indigenous communities in urban, rural and remote areas of the country.
4:03 – We get right into Kat's history of being a dancer before she became a runner. From various forms of dancing, she had the opportunity to learn to move her body and become more aware of it. Come primary school, Kat discovered her love of running and athletics, shortly after, she found herself running 10km to a full marathon.
5:29 – Running has always been a part of Kat's life. As we discuss our communal love for the craft, Kat lets us know just how much running has taught her about her life, especially the community aspect of it. Sharing how she has been a part of many running communities in Australia and internationally.
8:46 – Soon after Kat returned to Australia, she moved to Alice Springs, working as a dietitian and public health nutritionist. Assessing the quality, affordability and variety of foods in rural communities. Even starting a men's cooking group which had 20% of the men reluctantly given their yearly health checks prior to the program, resulting in 90% then feeling comfortable doing so after the program.
17:08 – After working with the kids in rural communities, the rates of childhood overweight and obesity became more apparent. From this experience, it led Kat back to university to get her degree in master of teaching.
21:50 – What started off as a 6month volunteer trip to Sierra Leone, Kat ended up living there for 3 and a half years, working as a teacher for grade two students during the day and teaching adults health and nutrition in the evenings. 
24:03 – Kat Started her running program in Sierra Leone after working with orphans. Two years after going on her first run with the kids, Kat competed in her first marathon in the Sierra Leone marathon where the kids also joined. Using this opportunity to raise $10'000 that went directly back into the orphanages. Since then Kat has made sure the kids were able to travel and compete in the marathon, even sending the children running gear.
27:25 – We discuss Kat's plans for the future with a return trip to Sierra Leone to continue her Marathon Project. Bringing on a group of other enthusiasts from the UK and USA. With restrictions on travel, Kat was able to load 15 bags of donations, including running shoes, clothes, hats and water bottles to send back to the kids in the villages. With so many donations coming through, she plans to set up Sierra Leone's very first not-for-profit sports store.
32:06 – Kat's journey soon turned to yoga. After years of deepening her practice and understanding of the art, from practising in India, on helipads in Sierra Leone to Bali, she eventually found teachers she wanted to learn from and become a yoga instructor herself. She has since been able to build her own community in person and online, with people joining from the Torres State Islands all the way to Canada.
39:06 – We talk about the many benefits of yoga, from building strength, mobility, injury and chronic disease management. But also the huge benefits for managing mental by aiding with anxiety, helping us to keep focused and calm and dealing with things like adrenal fatigue.
42:34 – From all of her experiences, Kat's current career has expanded to become a dietitian and a teacher in a really meaningful way. With plans of launching a nutrition education program in schools in some disadvantaged areas of Queensland in a program called "Pick of the Crop" a holistic approach to nutrition in schools. Working alongside local farmers and growers whilst teaching kids about where their food comes from.
44:47 – We talk about all things kids and diets. With the high rates of childhood overweight and obesity, Kat aims to teach kids more about nutrition by bringing more fruits and vegetables into the schools. But most importantly educating the kids, their parents and carers on the benefits of healthier food consumption.
49:54 – Wellness for Kat is a sense of love for one's self and to enjoy every experience with others and most importantly, yourself.