Overcome Burnt-Out State
With High-Performance Coach
Melo Calarco
Melo Calarco is a certified mindfulness facilitator and performance coach with over 25 years of experience. Through his work that is based on neuroscience, mindfulness, human behaviour and other unique approaches, Melo continues to transform many lives back to self-awareness, clarity, focus, success, and ultimately wellness of the mind.
Melo draws the lessons he learned from his self-discovery experience cycling and trekking around the world and how mindfulness helped him overcome obstacles including near-death experiences. Melo now shares the wisdom of mindfulness and meditation through his programs with large corporate companies, high-performance athletes, mental health clinics, health retreats and many more.
In this episode, Melo takes us on his evolution and shares what he'd learned along the journey. The valuable messages are simple, yet transformative. This conversation will get you to connect back to your journey and mindfully evaluate the simple things in order to perform at your best and overcome the burnt-out state as we go through the treadmill of life.
Find out more about Melo Calarco and his work here: https://melocalarco.com/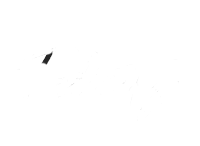 CHECK OUT THIS EPISODE ON THE WELLNESS WARRIORS PODCAST
Show Notes:
01:16 – The rise of mental health focus
As a mindfulness coach, Melo shares his observation of the increasing number of people becoming more aware of their mental health due to pandemic stress.
03:19 – Melo Calarco's 25 years career evolution in mindfulness and high-performance coaching
Melo explains that it's the organic progress of getting into the industry through the self-discovery he embarked on. He uncovered the power of the mind through martial arts and meditation, which were what sparked his career in the mental health space. 
06:11 – A lone rider self-discovery journey as he cycles around the world
The key part of his self-discovery experience was this trip where he went off routes around the world on his bike to challenge himself. Melo expresses that learning from other cultures and immersing himself in the experience, including many near-death experiences, had given him the wisdom of where he is today.  
08:07 – Tackling near-death experience with deep breaths and humour
Being in many dangerous countries on his cycling trip, Melo shares one scary story that could've taken a different turn if not for his mindful tactic and rock-paper-scissors game. 
14:09 – Melo Carlarco's lockdown lessons
As a mindfulness coach with an increasing demand for his service, Melo highlights the importance of self-care practices that allow him to look after other people's mental wellness.
17:22 – Workplace wellbeing and mindfulness programs acceleration for sustainable change
Through Melo's work with big corporations, he acknowledges the increasing need for wellbeing and mindfulness programs. However, many don't translate into sustainable change. Here Melo shares how he tackles the scepticism around mindfulness practices to accelerate that process.
 21:03 – Working in mental health clinics and health retreats
Besides his work as a high-performance coach, Melo is heavily involved in mental health clinics, assisting those with chronic mental health issues. He also works in a health retreat environment where he can share the mindful skills they can take home and do them daily.
25:28 – A tailored approach to mindfulness and meditation
Melo expresses that it's not a one size fits all when it comes to meditation. He tends to cater to different approaches for his clients depending on their state of wellbeing. 
32:07 – True stories: "Melo saved my life."
Here Melo tells the story of people coming up to him and saying Melo's teaching "saved their lives".
36:16 – Punctuate your day with renewal breaks
Melo suggests having healthy rituals and punctuating your day with renewal breaks will help us thrive. 
39:23 – What wellness means to Melo Calarco
For Melo, falling asleep at night with a sense of fulfilment in his days is the ultimate sign of wellness.