In 2009, a spinal cord injury changed Rhiannon Tracey's world instantly. After a diving accident in Bali at the age of 20, Rhiannon was diagnosed as a C-5 quadriplegic and was told she would never walk again. While many may let a life-changing injury hold them back from living their dreams, Rhiannon has used it as further motivation to create a life she loves, helping and inspiring thousands of people along the way.
Rhiannon has since founded The Next Step, a not-for-profit organisation dedicated to providing the best recovery and rehabilitation options in Australia. They work to help those living with SCI (spinal cord injuries) and other neurological disorders to achieve their goals and educate them on what's possible. As she was an able-bodied person for 21 years of her life, she has lived on both sides, understanding the perspective of those with and without disabilities.
Rhiannon won the Young Australian of the Year (for access & inclusion) award in 2012, was named Cosmopolitan's 'Game Changer' Woman of the Year in 2016 and was the first-ever female in a wheelchair on the Melbourne Fashion Week Runway in 2019. She is now turning her hand to natural medicine and is studying to become a herbalist as she continues to learn, inspire, and grow.
"We can't always take responsibility for exactly what happens to us, but what we can take responsibility for is the outcome. So if we choose happiness or we choose to turn a negative situation into a positive, then that's what we get to control." – Rhiannon Tracey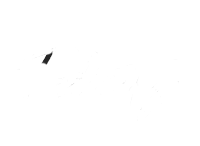 CHECK OUT THIS EPISODE ON THE WELLNESS WARRIORS PODCAST
References:
Jump To:
1:06 / Introducing Rhiannon Tracey: before her accident Rhiannon was studying to become a veterinary nurse, now the animals are the ones healing her.
9:24 / Mindset: the importance of of the language we use, and how we need to be more open to conversation. 
12:25 / Purpose: why Rhiannon started the Next Step Spinal Cord Injury Recovery Centre
19:48 / Testimonial: what Rhiannon is doing differently at Next Step that is also applicable to each and everyone of us.
25:28 / Research: learn about the incredible work Rhiannon and others are doing to find a cure for spinal cord injury.
30:11 / Relationships: after a painful divorce, Rhiannon was able to find her confidence again, eventually meeting the man of her dreams.
42:23 / Holistic Medicine: only just a few weeks into studying to become a herbalist, Rhiannon explains the importance of fuelling your body the right way.
49:45 / Inclusivity: fashion is just one example Rhiannon uses to highlight the importance of education and conversations that the disabled community deserve and need.
58:03 / Wellness: what wellness means to Rhiannon.