Yads Cauchi is a qualified beauty journalist and dermal therapist, based in Canberra. She holds two Bachelor's degrees, an Advanced Diploma in Cosmetic Dermal Science and is currently completing a Masters's degree in Human Nutrition. Yads has spent almost a decade writing about health and beauty for publications including Cosmopolitan, Shop Til You Drop, Beauticate and Gritty Pretty, but now predominantly writes for Adore Beauty and works closely with Go-To Skincare.
Yads knows how overwhelming and complicated the skincare world is made out to be – but she's here to tell you it really doesn't have to be that hard. An episode not to be missed when investing in your skin health!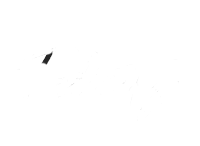 CHECK OUT THIS EPISODE ON THE WELLNESS WARRIORS PODCAST
References:
Visit Yad's Instagram 
Yads has launched the

Be Radiant course

as a deep dive into all things skin care.
Discover the dos and don'ts of healthy skin and how to repair your skin when it is damaged, so that you can put your best face forward.
The Be Radiant course is available now through the everyday health app Benefit Pocket or online at

benefitpocket.com.au

.
Wellness Warriors listeners can get a special 40% discount using the code GLOW40. This code is also valid for any other Benefit Pocket course.
Jump To:
2:18 / Finding the Right Product for You
3:28 / Skincare 101
4:13 / All things SPF
6:26 / Busting Skincare Myths
11:45 / Skincare Treatments
14:47 / Fuel for Your Skin
19:18 / Yad's Top 5 Products 
22:12 / Treating Your Skin this Winter
23:20 / Yad's Morning Routine
25:40 / LED Light Therapy 
28:05 / How Yad's Reclaimed Her Wellness