Known as the 'best eyes' in the business, Dr Verdian is a leader in the field of microscopic dentistry and has become renowned for his smile makeovers and expert injectable procedures, featuring regularly on Studio Ten, Network Ten Australia. As Practice Principal at the Dental Lounge, his philosophy is not just on exceptional results, but also on the patient's wellbeing. 
In this episode, Dr Gamer gives us a full 1:1 on oral health, and that also means your overall health. Learn how crucial oral care is for our physical and mental wellbeing, and let Dr Verdian explain the best treatment options for everybody. The important health message for all Australians is to maintain regular 6-monthly dental check-ups & hygiene clean and avoid gum disease.  Gum disease increases one's risk of diabetes, stroke and heart disease so seeing a dentist every 6 months is non-negotiable for one's general wellbeing.
"Dentists treat people, not just teeth, so I make it a priority to help patients feel at ease," says Dr Verdian. "Anxiety is particularly heightened during a social crisis, such as the global Coronavirus pandemic, but my patients feel relaxed in the chair because it's a safe, sterile place to be."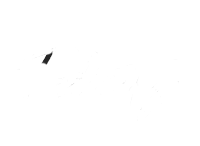 CHECK OUT THIS EPISODE ON THE WELLNESS WARRIORS PODCAST
References:
Visit Dr Gamer's Instagram 
In Sydney and looking for a great dentist? Book an appointment at Dental Lounge 
See what the Dental Lounge family are up to on Instagram
Jump To:
1:02 / Oral Health: It's more than just teeth, it's our health and circumstances
3:06 / Dental 99: How Dr Gamer is changing the game
6:20 / Oral Care: The health risks associated with bad oral hygiene 
9:59 / Let's Talk the Benefits: From your health to the workforce
13:08 / Our Smile: How lockdown changed the way we see ourselves
18:02 / Sugar: Prevention and education is key 
21:53 / Myth Busting: From the truth about fluoride to the effects of sparkling water, even what toothbrush you should be using
26:24 / Alternative Remedies: What Dr Gamer has to say about charcoal toothpaste and oil pulling
28:23 / Teeth Whitening: What's best for you?
31:08 / The Price of Dental Care: With more people opting for cheaper work to be done overseas, Dr Gamer explains the true cost in the long run
35:45 / How Dr Gamer Reclaimed His Wellness: The moment Dr Gamer prioritised his health