Shan Alyce is more than your qualified tax accountant – she is a finance expert and influencer with a fresh and feminine approach, using her digital platforms and accessible content to educate and empower people — especially women. Our financial situations may differ, but we can all agree on how stressful money can be! In this episode, Shan breaks down all things finance from education, wellness, and success. 
Her content strikes a relatable balance between work and personal life through educational advice (always in her signature "no jargon, no judgement" style), regular behind-the-scenes looks into the daily operations of a busy accounting firm, and life as a FIFO wife and mother to two young boys. Her audience is predominantly Australian women and business owners aged 25-34, and she loves collaborating with businesses, brands, organisations and other influencers on things that could be of value to them.
This is an episode with huge value for all our Wellness Warriors out there listening., discover financial wellness today, and you can thank us later.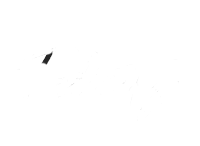 CHECK OUT THIS EPISODE ON THE WELLNESS WARRIORS PODCAST
References:
Jump To:
0:53 / Financial Education: Shan explains how important it is to give your children financial advice before they go out into the world
4:14 / Financial Wellness: As an accountant, Shan found a need to support people and their well-being when it comes to money
8:08 / Financial First Aid: Understanding you're not alone and there are resources out there
13:29 / Financial Success: Shan's advice and top tips to get your startup off the ground and running
19:19 / Shan's 1 Wellness Tip: 10 years ago, Shan wish she knew this one simple practice which is now a part of her everyday life and workplace
21:37 / Finding Balance: From life to family and work, Shan walks us through how she manages it all
24:05 / How Shan Reclaimed Her Wellness: How Shan overcame burnout and found that balance