Lisa Messenger needs no introduction but let's give it a go… Lisa is the vibrant, game-changing founder and CEO of Collective Hub. She launched Collective Hub as a print magazine in 2013 with no experience in an industry that people said is either dead or dying. Collective Hub has since grown into an international multimedia business and lifestyle platform with multiple verticals across print, digital, events and more recently, co-working spaces – all of which serve to ignite human potential.
Lisa has authored a number of best-selling books: Daring & Disruptive, Money & Mindfulness, Breakups & Breakthroughs, Risk & Resilience, Work from Wherever, and the list goes on. Lisa is one of the game-changers in the Australian media landscape, favouring authenticity and truth above lifestyle and positioning – resulting in an engaging and real connection between Lisa and her audience.
I had the absolute pleasure to sit down with Lisa to dive into one of my favourite books, Daring & Disruptive, how it all started and where she is going next. Her team have graciously set up a discount for our listeners. You just need to use this code: wellnesswarriors20
Interested in Startup Smart? Here is a peek into what you'll get;
Ask all your burning questions with 7 live Facebook sessions with Lisa Messenger
Hundreds of pages of worksheets and templates 

A beautifully designed and actionable  business plan 

Hours of video lessons with me 

Learn the way you want with access to video, audio and written lessons 

Access to our supportive digital community of founders and founders-to-be,  just like you! 

Access to the community and course for life!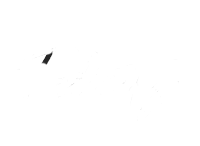 CHECK OUT THIS EPISODE ON THE WELLNESS WARRIORS PODCAST
References:
Jump To:
0:43 / Daring & Disruptive: Lisa Messenger and the Collective Hub
6:46 / The Collective Hub: the birth of a successful print magazine in a time when print was dying and we were going digital
11:45 / Purpose: how purpose keeps Lisa grounded but always moving forward
16:33 / Travel & Texas: what has led Lisa all the way to America
20:03 / The Books: Lisa's approach to her books and how they came to be
24:32 / Risk & Resilience: the tools Lisa uses to ensure she can weather any storm
35:48 / The Quote to Last the Test of Time: find out what Lisa talks about in her first book Daring and Disruptive, and how that still applies to her life now
38:27 / 2022 and Beyond: what's next for Lisa and her business
41:38 / StartUp Smart: Lisa is taking her teachings online with a 6-week new online course
43:32 / Wellness: what does that mean to Lisa?