Traditional Chinese Medicine For Holistic Fertility & Women's Healing
.
Dr Fiona Tassoni is a Doctor of Chinese Medicine specialising in fertility. As the founder of Solaris Health, a leading fertility health centre for acupuncture, Traditional Chinese Medicine (TCM) and herbal medicine, she integrates these holistic practices to help her patients achieve an optimal level of wellness. Her passion for women's health and healing over the past 19 years brings a wealth of knowledge in the area of gynaecology and infertility.
Listen to this episode to better understand the practice of acupuncture and Chinese herbal medicine. Dr Tassoni's empathic and compassionate approach in prescribing a person's or couple's health solution while working intuitively presents a complete integrated perspective.
Discover Dr Fiona Tassoni's Pregnancy Accelerator Program where she helps struggling couples achieve the dream of conceiving a healthy baby: https://fionatassoni.com/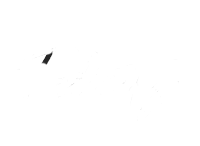 CHECK OUT THIS EPISODE ON THE WELLNESS WARRIORS PODCAST
Show Notes:
01:40 – The back pain that sparked Dr Tassoni's career as a Chinese medicine doctor and acupuncturist
A legal PA with back pain back in the days, Fiona turned around her career after experiencing how life-changing two acupuncture sessions were and got into the Bachelor of Health and Science instead.
02:59 – Incorporating acupuncture as part of a fertility program
Dr Tassoni highly encourages her patients to include acupuncture treatments throughout different phases of their fertility journey. As couples try to conceive, there's an extra amount of stress involved, which acupuncture works on the body on many levels to relieve that.
08:07 – The basics of Chinese herbal medicine
Fiona explains the basic understanding of the herbal effects on the body and how to incorporate the herbs to optimise our wellness. She shares the incredible results she witnessed in helping people with various conditions get better through acupuncture and Chinese herbs.
12:51 – Spare your gut from these foods to relieve IBS
Dr Fiona suggests the types of food that are inflammatory to our gut and encourages us to fix the microbiome as it is central to our pillar of health.
15:24 – Understand menstrual cycle – the fifth vital sign to fertility
The fifth vital sign, as called in Chinese medicine, is the menstrual cycle of women. Seeing so many fertility issues around this, Fiona naturally was drawn into that space to help women understand their bodies and cycle better.
19:05 – Contributing factors to the rise in IVF treatment

Dr Fiona gave us examples that almost all of us can relate to; the fast-paced lifestyle and our coffee consumption impact our gut health.
22:17 – Find your caffeine balance, or cut it out to fall pregnant
As there are many perceptions around coffee and its health impact, Dr Fiona clears up how we can still enjoy coffee and keep our hormones at their optimal level.
23:36 – Dr Tassoni's approach for couples to achieve a healthy pregnancy
Dr Fiona runs us through the process she takes in her programs and the different modalities she incorporates to improve the wellbeing holistically of her patients.
26:14 – Benefits of Iyengar yoga
As a certified Iyengar yoga instructor, Fiona tells a life-changing story that shows her the benefits Iyengar yoga brings.
29:10 – Reimagine successful pregnancy with true stories from Dr Tassoni
Dr Fiona has guided struggling women who came to her and successfully fell pregnant. We see how her holistic approach and the Eastern health wisdom can optimise health and magically turn around the outcomes.
35:10 – The castor oil health hacks you need to know
Here she shares interesting health hacks using castor oil. Not only its therapeutic applications are good in aiding fertility, but so many other health issues.
41:14 – What wellness means to Dr Fiona Tassoni
A holistic approach of happy mind, happy body, happy spirit means happy Dr Fiona Tassoni.