Understanding Fertility with Polycystic Ovarian Syndrome (PCOS) Coach,
Sujatha Gopalakrishnan
Polycystic Ovarian Syndrome (PCOS) and fertility coach Sujatha Gopalakrishnan discuss some hard truths about what many women suffer from when it comes to infertility. The challenges include PCOS and endometriosis, frequently associated with being overweight or morbidly obese.
In this episode, Sujatha shares her own personal experience of being diagnosed with PCOS and the fascinating journey she went on after making massive lifestyle changes which resulted in her falling pregnant successfully. It was her documentation of this journey that led her to become a PCOS and fertility coach, in which she developed a brilliant program focusing on the 5 aspects of a woman's journey to fertility and motherhood. From nutrition and eating habits, activity level, movement tracking, supplements, detox and distressing, this episode gives you incredible insights and practical knowledge to help manage fertility problems.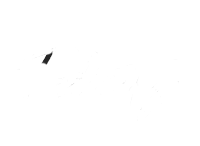 CHECK OUT THIS EPISODE ON THE WELLNESS WARRIORS PODCAST
Show Notes:
1:00 – Sujatha Gopalakrishnan went on a journey herself  trying to conceive, soon  discovering that she had PCOS. We dived into the realities for women who suffer from Polycystic Ovarian Syndrome (PCOS), a common issue is being overweight, whereby losing the excess weight is the first step to improving the condition.
4:06 – Suffering from malnutrition and low progesterone, Sujatha made some lifestyle changes and 6 months later, she finally fell pregnant, with a healthy daughter who is now 3 years old.
5:03 – Sujatha shares how she first discovered she had PCOS. From mood swings, weight gain, mental health issues and irregular period cycles. She was fortunate to have a doctor (GP) that was concerned with women's health, noting that one of the biggest issues is lack of diagnosis.
8:38 – After making some significant lifestyle changes, Sujatha shares how her period cycle changed to become more regular and naturally knew when she was ovulating. As she is still practising living a healthier lifestyle, 3 years since having her baby, she still has the same cycle.
11:28 – Sujatha shares how she suffered from inflammation which is a common issue associated with infertility and losing weight. We discuss the importance of losing weight to prevent infertility and metabolic diseases and how a poorly managed PCOS diagnosis can lead to other diseases like steatosis (fatty liver) mental health issues and vitamin deficiency.
15:52 – We get to know a bit more about Sujatha's background growing up in India with an orthodox brahmin family. She moved to the Middle East for 7 years to start her career in advertising. Eventually moving back to India, Sujatha met her husband through an arranged marriage. Progressing in her career, they moved to Australia where she worked as an accountant.
21:59 – Sujatha shares how it was her husband who suggested she track her journey to fall pregnant. It was from that documentation that led her to become a PCOS and fertility coach. Noting she had a smooth pregnancy except for gestational diabetes, which after the lifestyle changes she had made she only had to have the least amount of insulin.
25:00 – We discuss in detail about the anti-Mullerian hormone (AMH) and how that affects a baby's predisposition to PCOS, and the importance of regulating those levels of AMH in women.
28:01 – Sujatha tells us about her process as a PCOS and fertility coach, focussing on the 5 aspects of a woman's journey towards fertility and being a mum. From food, activity, tracking, supplements, detox and destress.
33:07 – Sujatha shares her parenting tips since conceiving, like giving them the attention they need and developing healthy food habits from a young age. We also discuss the issues with addiction to technology, with Sujatha sharing limiting her daughter's usage by limiting screen time and not allowing access to those devices, but also focussing on sharing more educational content.
37:02 – Wellness for Sujatha is to be able to have the best health to live life to the fullest and to have the confidence to face what life throws at you.