#YesYouCan
Warriors Winning Streak
Part 1
This uplifting episode encapsulates the winning moments of our warriors Trish Bridgemand, Richard Smedley, Melinda Adams, Fiona Swadling, Steve Ball and Vicky Bonner. If you are looking for inspiration and a positive perspective on LIFE, tune in to hear the very moment these legends experience joy, satisfaction, confidence and more.
One warrior after another, be ready for a burst of hope, excitement and happiness! Warriors Powered by WLSA
wlsa.com.au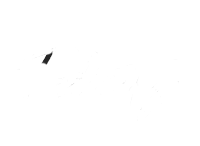 CHECK OUT THIS EPISODE ON THE WELLNESS WARRIORS PODCAST
Show Notes:
Trish Bridgemand
0:40 – playtime with her grandchildren, being more confident in her career choices and participating in a 10km Noosa triathlon.
4:28 – Being able to travel, sit on a plane comfortably, and not have to have additional knee or back surgery due to the weight loss.
5:16 – buying clothes easily, dining in a restaurant without having to feel eyes on you.
Richard Smedley
6:18 – The biggest thing, it's far easier to travel. I looked up and found a local salsa dancing group, it's a lot of fun, one of the things with that is it's called muscle training.
10:31 – #YesYouCan now fit into a toilet on the airplane without many worries, yes you can sit on an airline seat without having to overcrowd the person beside you. Yes, you can go on amusement park rides and know that they can sit the bar on you without having to say, "Sorry, sir.  You can't go on this ride." Richard Smedley.
Melinda Adams
11:44 – Melinda explored different careers in life, from being a seamstress to becoming a Camp Manager & a Heavy Rigid Truck Driver at the mines.
14:22 – On her love of adventure, Melinda experienced from jumping out of planes, to white water rafting down a seven-metre waterfall in New Zealand.
15:17 – How mindset has impacted Melinda's whole pathway and her direction life post weight loss, from her health, wellbeing and also financial health.
Fiona Swadling
16:44 – Fiona's outlook has changed about exercising and going to the gym, and the positive impacts it has had on her family since .
19:03 – With her newfound confidence, Fiona went for a role as Deputy Principal, a role she would have never considered in her old life.
Steve Ball
19:50 – Single Dad Practise Being Present & Active With His Child
20:31 – Being able to accept and deal with his own emotional growth and self-love, Steve shares that he is now in a new relationship.
Vicky Bonner
21:57 – she's developed a travel bug and visited America, New Zealand, and Thailand.
22:39 – more physically able to be more engaged with her grandchildren, having a positive impact on her family. Even helping out with her and her husband's hobby of vintage cars.
24:31 – We dive into all the highlights of Vicky's life over the past 18 years ad how it has changed her health and life for the better.
25:35 – Since surgery, Vicky has been able to start a business with her husband that she would not have been able to physically do 18 years ago.