Dr. Skye Marshall: Wellness, Health & Beyond in a World of Dietetics & Nutrition
In this episode, we meet with Dr. Skye Marshall, Scientific and Education Director at Nutrition Research Australia, and talk about how she got started in her journey on becoming a dietitian and researcher. Dr. Marshall also touches on the importance of studies that she has been involved in together with WeightLoss Solutions Australia, particularly with the ENvISage Project and Project GRIT.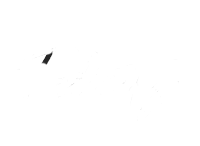 CHECK OUT THIS EPISODE ON THE WELLNESS WARRIORS PODCAST
Show Notes:
1:38 – Dr. Marshall talks about how she went from a family of artists, Dr. Marshall to taking on an interest in photography and finally settling on nutrition and food science as a career.
8:29 – After working in rural country New South Wales as a dietitian for a few years, Dr. Marshall delved into the world of research, particularly in the area of bariatrics.
10:21 – ENvISaGE is a joint study being carried out with Dr. Marshall at the Bond University and WLSA, to explore endoscopic sleeve gastroplasty.
15:53 – The focus on the ENvISaGE study is not focused on weight loss, but how the quality of life has improved for people that have decided to explore the laparoscopic sleeve or ESG.
20:26 – Project GRIT, is a childhood obesity prevention study. GRIT stands for Growth, Resilience, Insights, and Thrive, and is a project by initiated by WLSA where children and adolescents aged between 9-15 were provided with exercise training, nutrition awareness and mindfulness techniques.
25:43 – Dr. Marshall shares what her tips are on achieving wellness in life such as connecting with oneself, connecting with family, and connecting with nature.