Ex NRL Player
Chris Walker's
Walk of a Lifetime
Former NRL rugby league player Chris Walker completed his 2.5million step expedition in July 2021, he walked from Cairns to the Gold Coast to raise money for charity and raised an amazing $200k in total. Chris covered a brutal 1900 kilometres over 71 days to raise awareness for charities: Beyond Blue, RizeUp Australia and the Alcohol and Drug Foundation. Demand for specialist services offered by all three charities has been at record levels over the past 18 months, due to the mental health challenges associated with the COVID-19 pandemic. Walker has partnered with the new charity fundraising platform Fund My Challenge, a challenge-based charity app that has been created to revolutionise the giving process.
Get to know the life of this incredible man, from his upbringing as one of four very competitive boys (they are all professional athletes), his journey as an NRL rugby player, what inspired his epic trek and where he plans to go next as continues to give back to the community.
For more inspiration, follow Chris Walker's journey on Instagram @iamchriswalker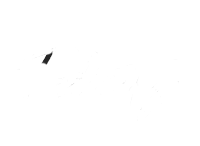 CHECK OUT THIS EPISODE ON THE WELLNESS WARRIORS PODCAST
Show Notes:
00:50 – Growing up into a professional rugby family

Along with his three brothers, Chris followed in their family's footsteps in pursuing professional rugby. Chris reminisces his childhood and how they were brought up, which have built a strong bond for the brothers.
11:07 – Retiring from Rugby to building a family
Since his retirement as a professional rugby player in 2011 to be with his family, Chris found himself advancing through many challenges using what he'd learned.
17:36: – Recipe for success from NRL field to all areas of life
After many years as a professional rugby player, Chris shares the key characteristics he believes will get us far, not only on the field but in all areas of life.
19:15 – Chris Walker's Fund My Challenge making a real difference
Wanting to give back to Australian communities, Chris started Fund My Challenge, which connects people with charities and causes they are interested in raising funds for. Their goal is to ensure that every dollar raised is distributed effectively to the causes and make a real difference in people's lives.
24:39 – The Cairns to Brisbane Walking Challenge, 1900km in 71 days
Chris finished his walk from Cairns to Brisbane as part of his Fund My Challenge initiative. He shares incredible stories through his course, the heartfelt moments, inspirations, the work of the team and the challenges he was facing to make to the finish line.
38:16 – The domino effects of kindness and encouragement
Passionately walking through his challenge to help the causes, Chris still felt depleted at times, wanted to give up. However, Chris shares felt uplifted seeing the words of encouragement he received from the community online and offline. Even those beeps from random cars passing by had helped him power through the journey.
48:33 – What wellness means to Chris Walker
Wellness means happiness for Chris. It's about being infectious with your attitude and being upbeat and happy.