Australia Food Trends Over Three Decades: Cultures & Cuisines, Fresh Produce, Food Waste & More with Mark Normoyle
My first Wellness Warriors Podcast guest is the multi-award-winning Executive Chef Mark Normoyle. Mark has been working with me over the years to help inspire Australians to learn about our country's amazing fresh produce, how to cook healthy meals at home and explore the flavours of the world through traditional and modern cuisines.
In this episode, we discussed food trends in Australia over the decades, how the hospitality industry caters to and influence consumers, our country's farming technology, food waste, and what does organic really mean.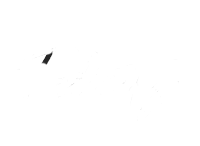 CHECK OUT THIS EPISODE ON THE WELLNESS WARRIORS PODCAST
Show Notes:
1:40 – How you see food change over the period of time in Australia?
3:52 – The upsize culture where value for money means a bigger portion on the plate.
5:53 – The challenges with fast food, energy drinks and convenience.
8:54 – The landscape of fresh produce in Australia: Farming & Technology.
10:42 – Is it important to buy organic? Do we really understand what does organic mean and why is it important?
12:31 – When you hear the word Wellness relating to food, what are some of the things that come to mind for you?
13:21 – Mark's chef journey and the change in cuisine.
16:09 – Are we evolving Australian signature cuisine?
17:12 – What is actually being done through hospitality venues to actually minimize food waste?
20:52 – Leftover Food For Charities That Feed Homeless.
23:08 – Helping Bariatric Patients Take Away The Fear of What Food Looks Like, To Teach #WeightLossWarriors That Food Is Fun, Delicious & Nutritious.
27:03 – Mark Normoyle's view of "Wellness" and re-establishing that core value of eating around a dining table as a family.
27:54 – Re-establishing that core value of eating around a dining table as a family.