Tapping (EFT) To Transform
The State Of Wellbeing
In this episode with Dr Peta Stapleton, we are exploring the Effective Freedom Technique (EFT) to deal with stress, anxiety, weight management concerns, chronic pain and so much more. As an outside-the-box-mind psychologist,  Peta taps into her researches and studies over the decade. She shares with us the improvement she has seen using EFT in her patients.
Initially, Peta's dream was to become a lawyer. As fate redirected her to find her true passion in psychology, particularly in EFT, her goal remains to find the right solution to help people. Being an expert in EFT, she sees the opportunity of this "fourth wave" therapy becoming more accessible to all. Peta believes wellness is an all-encompassing concept, and with easy tapping techniques which have been shown to leave a long-lasting improvement on our well-being.
To demonstrate the effectiveness of this treatment, Peta guides the Wellness Warriors podcast host, Felicity Cohen through the tapping technique.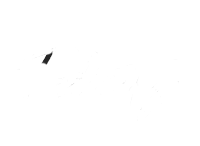 CHECK OUT THIS EPISODE ON THE WELLNESS WARRIORS PODCAST
Show Notes:
01:39 – What took you through choosing to take the pathway to psychology?
Dr Peta tells the story of how her plan to get into law redirects her into finding her lifelong passion in psychology.
04:11 – What do you think are some of the things that have shaped the change in the perception towards psychologists? 
The wider community starts to have access to psychologists through the Medicare program. It used to be harder for people to access unless they were able to fund themselves or through private health insurance.
06:35 – How has EFT been used effectively with children and in a school setting? 
Being recognised by the local schools, Dr Peta and her team helped implement EFT to help students and teachers manage their stress and food cravings. She explains how EFT is a very effective technique for kids as it's very easy for them to do. 
10:13 – How you actually entered into the research space with regards to EFT and how did it help grow and evolve the whole movement.
Originally specialised in the eating disorder space, she found that many traditional techniques weren't that effective. As she started to see more clients recovering from their eating disorders through EFT and decided to look deeper into it in her researches. She takes EFT into improving many different health issues over the last 15 years.
13:02 – With your current research project on tapping as the chronic pain intervention, what is your findings?
In her most recent research in 2020, Dr Peta found that there's an absolute reduction in the severity of pain, psychological things like anxiety and depression respond positive as well as the overall quality of life.
17:26 – What have you experienced implementing EFT into the bariatric patient population? 
Through her research and working with bariatric patients over the decade, Dr Peta says she has seen a profound impact on those patients using EFT as part of their treatment. 
18:58 – Why do you call this type of treatment the fourth wave? 
Dr Peta explains that the recent discoveries within the therapy space have shifted into combining a whole range of treatments that involve the semantic and movements to treat patients in different areas.
22:06 – As far as the fourth wave evolution and just continuing its growth, what's the international landscape look like? And how have you impacted that through your research? 
Dr Peta shares with us the fact that these practices are becoming more and more recognised worldwide. This includes having EFT being accepted as a safe therapy for veterans and PTSD sufferers. 
24:04 – Dr Peta guides us through how quick and effective the treatment is, as experienced first-hand by the host, Felicity Cohen, in this episode.
29:15 – Where would you like to go next with EFT and what areas of research do you feel have been untapped? 
Chronic pain space would be Dr Peta's main focus for a while as it's an extremely emerging area currently. She would also love to seek to have EFT approved as a Medicare item so that more would have access to the therapy. 
31:11 – Have you seen EFT patients have a reduction in their medications?
In a previous study, they have seen the impact of tapping on the vagal efficiency in people. They also track many physiological measurements as well as people history of medications and how that shifts over time. 
33:29 –  What does wellness mean to you? 
To Dr Peta, wellness is an all-encompassing state of mind.