Juggling Life As A
Breakfast Radio Presenter
and Mum of Two
Olivia Scott is a well known morning radio presenter at Hot Tomato, a radio station on the Gold Coast, Australia. In this open and honest interview, Olivia shares how she doesn't hold back on life being a mother of two as well as a morning radio presenter. We delve into how her career started, her history of travelling and working in regional areas, then starting a family and making her way back to living on the beautiful Gold Coast.
We all love radio as it's instant coverage from headline news to celebrity gossips, which makes for a great medium. Olivia shares how she stay connected with the community through events and fundraising but most importantly how she manages a healthy work life balance during a pandemic and Queensland lockdowns.
Tune in to Olivia Scott on Hot Tomato 102.9fm between 9am to 12pm.
https://www.mygc.com.au/1029-hot-tomato/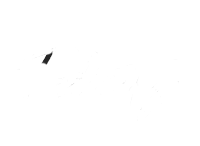 CHECK OUT THIS EPISODE ON THE WELLNESS WARRIORS PODCAST
Show Notes:
01:06 – Tell me all about what was it that first took you into radio?
Olivia had close connections and involvement within the radio station community from a very young age, which sparked her keen interest in joining the industry. Her profession took her around the Australian regions before she would be where she is today.
05:19 – Do you find that you need to change your approach in terms of where you've lived and worked in the different regional radio stations?
As a communicator, Olivia finds it exciting to get to know people from different places and learn to be relatable to them.
12:18 – How have you coped with juggling a life of being a radio career person and managing, raising two children, a home, a family, a husband, how's that juggle looked for you?
For Olivia personally, she has been handling it quite well. Through flexibility at work and her support system at home, have helped her navigate through her busy schedule.
17:35 – So tell me a little bit about your health and wellbeing and your own personal philosophy on wellness. And what do you do to look after yourself?
Olivia shares her experience trying to quit smoking for a very long time and her experience in hypnotising with Felicity and Dr Drew had changed her life. One of the main reasons for her to quit was for her kids.
21:36 – So tell me about your approach to wellness and what does it mean to you and what do you do on a daily basis?
Olivia aims to have an active lifestyle as well as having a balanced diet that still allows her to enjoy everything else in life.
23:09 – What's next for you? What are you most looking forward to over the next five years? What's your plan?
Olivia loves to travel. She would love to travel overseas more in the future but now to keep rediscovering Queensland and places in Australia.
25:12 – Working 6 days a week is a lot. What's your favourite thing to do on that one day a week that you don't work?
Having quality time with family is important for Olivia to keep her going through the long work week.
26:35 – What does wellness mean to you?
For Olivia, health and wellness is everything.